In a world that's becoming increasingly digital, convenience is the name of the game. From shopping for clothes to ordering groceries, the internet has revolutionised the way we make purchases. So, it's no surprise that the trend of online shopping extends to more specialised areas, like fencing supplies.
If you're still unsure whether ordering your fencing supplies online is the way to go, we've broken down the ease and advantages of ordering fencing supplies online. Focusing on the benefits of quality fence panels, how to choose the right fencing supplies, and the relevance of online ordering for commercial fencing needs.
Fencing Supplies Online
The ease and convenience of ordering products online have changed the way we shop, and fencing supplies are no exception. Ordering fencing supplies online offers a range of benefits, from saving time and money to accessing a wider variety of products. It allows you to shop for your fencing needs without leaving the comfort of your home or office.
Leading the way in the world of fencing supplies, Gilks offers an efficient online ordering system. Their user-friendly interface and comprehensive product listings make it a breeze to find the exact supplies you need. Whether you're a homeowner looking to spruce up your garden fence or a business owner in need of commercial fencing, Gilks has you covered.
Fence Panel Supplies
When it comes to fencing, the star of the show is often the fence panel. Quality fence panels are crucial for a durable and attractive fence. They not only define the look of your fence but also play a key role in its structural integrity. Low-quality panels can lead to premature wear and costly replacements.
Gilks is your trusted source for high-quality fence panel supplies. Their selection includes a variety of materials, designs, and sizes to cater to your specific needs. Whether you're going for a classic wooden look or a more modern aesthetic, Gilks has the right fence panels for you.
Choosing the Right Fencing Supplies
Choosing the right fencing supplies can be a daunting task, but it doesn't have to be. It's all about knowing what you need and understanding the options available. Key factors to consider include the purpose of your fence, your budget, and the specific requirements of your project.
Gilks doesn't just offer a wide range of fencing supplies; they also provide expert guidance to help you make the right choices. Whether you're a DIY enthusiast or a professional contractor, their team is ready to assist you. With Gilks, you have the flexibility to select the ideal fencing supplies for your unique project.
Commercial Fencing Supplies
The convenience of online ordering isn't limited to individual consumers. It's equally relevant for businesses, especially those in need of commercial fencing solutions. Ordering commercial fencing supplies online streamlines the procurement process, making it more efficient and cost-effective.
Gilks extends its online services to cater to the needs of commercial clients. Whether you're managing a construction site, a manufacturing facility, or any other business with fencing requirements, Gilks has the expertise and inventory to serve you efficiently. Their online platform ensures that your commercial fencing needs are met with the same level of convenience and excellence.
In a world where time is precious and convenience is king, ordering fencing supplies online just makes sense. It's a hassle-free way to access a vast array of quality products, including essential fence panels.
Gilks, with its user-friendly online ordering system and expert guidance, stands as your ideal partner in the world of fencing. Whether you're a homeowner working on a garden project or a business owner in need of commercial fencing solutions, Gilks has you covered.
So, why not embrace the convenience of online shopping and explore Gilks' offerings today? Your fencing needs have never been easier to meet.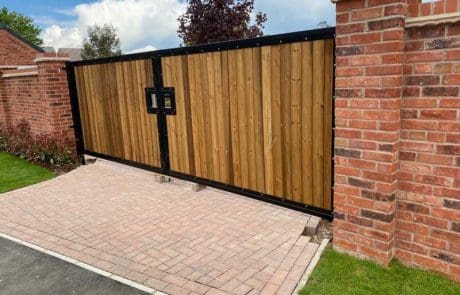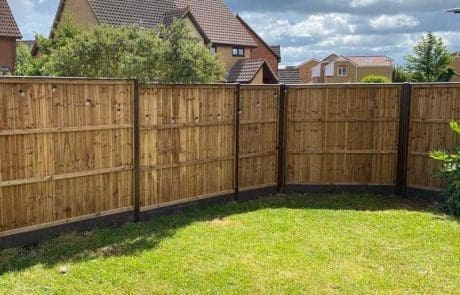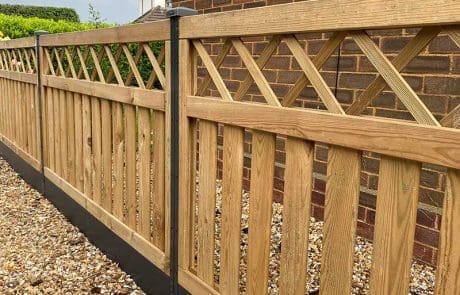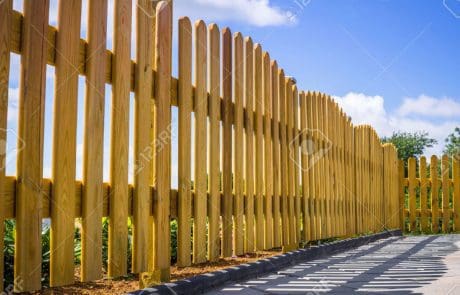 TRUSTED PARTNER for all your fencing needs.
EXTENSIVE EXPERIENCE in the industry
SKILLED TEAM excels in turning your fencing ideas into stunning realities, whether for residential or commercial projects.
QUALITY CRAFTSMANSHIP is prioritised using premium materials to ensure your fence not only meets but exceeds your expectations.
YOUR SATISFACTION IS OUR TOP PRIORITY and we work closely with you to tailor solutions that align with your unique requirements.
FULLY LICENSED AND INSURED so you can have peace of mind throughout the project.
OUR COMMITMENT to timely completion, transparent communication, and competitive pricing makes us the ideal choice to transform your fencing dreams into a beautiful, functional reality.