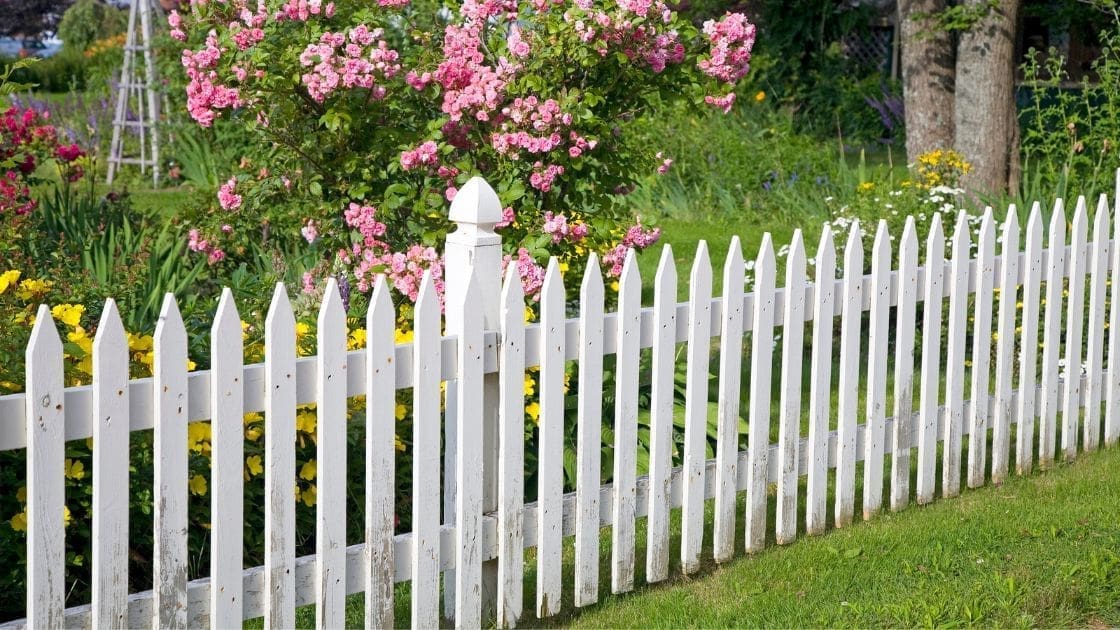 Imagine stepping into your backyard and being met with a stunning garden fence that not only enhances your outdoor space but also adds a touch of security and privacy.
Garden fencing is more than just a physical boundary; it's an aesthetic statement that elevates the entire atmosphere of your outdoor area.
In this article, we're going to explore the wonderful world of garden fencing, from the different types available to the essential supplies, installation tips, and maintenance tricks. By the time you're done reading, you'll be well-equipped to transform your outdoor space into a haven of beauty and functionality.
Things To Consider Before Purchasing Your Garden Fence
Regardless of your choice when it comes to fencing, there are several critical factors to weigh before making a purchase.
Size
The size of your fencing is paramount. Taller fences offer enhanced privacy, but it's important to consider potential shading effects and how they might block sunlight, especially during early mornings and late afternoons when the sun hangs low.
Width
Traditional panels typically measure 6ft (183cm), whereas European-style panels are around 180cm wide. If you're only replacing panels and not posts, precise measurements are essential to ensure a proper fit.
Height
Fence panels generally come in four standard heights: 3ft, 4ft, 5ft, and 6ft. It's worth noting that in most areas, you'll need permits for fences exceeding 2 meters in height.
UK Fencing Laws and Safety
Apart from height limitations, various laws and regulations pertain to garden fencing to ensure compliance with safety and property rights. It's considerate to discuss your fencing plans with adjoining neighbours, particularly if they have children or pets. If your property borders a public area, your fence should prioritise safety for passersby. Features like barbed wire or glass shards may not be permitted if they pose risks to pedestrians, so contact your local planning authority when in doubt. Also, ensure your chosen fence panels come with a guarantee to protect against design and manufacturing defects.
Purpose
Think about your fence's primary purpose. Is it primarily for privacy, or do you want it to subtly demarcate your garden's boundary? The intended function might not be immediately apparent, especially if you're replacing an existing fence. Moreover, consider the weather conditions your fence will face, as durability varies among fencing types. Some fences are more wind-resistant than others, so consider these factors when exploring the various fencing options detailed below.
Types of Garden Fencing
Now, let's look into the various types of garden fencing, each with its unique charm and suitability. Garden fencing isn't a one-size-fits-all solution; it's about finding the perfect fit for your needs.
Wooden Fences
Wooden fences exude a rustic, timeless charm. They are a fantastic choice if you're aiming for a warm and natural look in your garden. The beauty of wood lies in its versatility; it can be stained or painted to complement your outdoor décor.
Concrete Fences
If you're a fan of low-maintenance options, concrete fences should be on your radar. These fences can be moulded and textured to match various designs while providing excellent privacy, security, and noise reduction. With a long lifespan, they offer an attractive and lasting addition to your outdoor space, making them a smart investment for your property.
Metal Fences
When security is a top priority, metal fences shine. They offer unmatched strength and protection. Wrought iron and aluminium fences are known for their elegance and longevity. With various ornamental designs, they can blend seamlessly with your garden's aesthetic.
Garden Fencing Supplies
Now that you're acquainted with the different types of garden fencing, let's talk about the supplies and materials you'll need to get started.
A successful garden fencing project starts with high-quality materials. Whether you're a seasoned DIY enthusiast or hiring a professional, the foundation matters. For this, you need sturdy posts, quality fencing panels or materials specific to your chosen fence type, secure fasteners, and essential tools such as saws, drills, and levels.
This is where Gilks comes into the picture. We're your one-stop shop for top-notch garden fencing supplies. With a wide selection of materials and accessories, we'll help you kickstart your project on the right foot. Quality materials ensure your fence not only looks great but lasts for years to come.
Garden Fencing Design and Installation
Designing a beautiful garden fence isn't just about picking the type of fence you want. It's about harmonising it with your garden's existing style. Here are some tips to make your fence a true work of art:
Consider Style
Choose a fence style that complements your garden's overall aesthetic. For instance, a picket fence might be perfect for a cottage-style garden, while a sleek metal fence could enhance a contemporary landscape.
Height Matters
Think about the height of your fence. It's essential for privacy and security, but you also want to maintain the openness and view you desire.
Colour Coordination
The colour of your fence can have a significant impact. It can blend in with your garden's colour scheme or stand out as a focal point. Some people love natural wood tones, while others prefer a coat of white or a bold colour for contrast.
As for installation, while a DIY project can be rewarding, it can also be quite challenging. Many factors need to be considered, such as precise measurements, proper alignment, and, of course, the right tools. This is where professional garden fence installation services come into play, saving you time and potential headaches. Gilks offers these services, ensuring your fence is not only beautiful but also perfectly aligned and sturdy.
How To Maintain Your Garden Fence
Your garden fence is like any other part of your home – it needs regular care and maintenance to stay in tip-top shape.
Here are some tips to ensure it remains beautiful and functional for years to come:
Regular Cleaning: Give your fence a good scrub every once in a while, to remove dirt, mildew, and other grime. A clean fence is a beautiful fence.
Staining and Sealing: Wooden fences benefit from periodic staining or sealing to protect them from the elements. This will also enhance their appearance.
Painting: If your fence is painted, check for any peeling or chipping, and touch it up as needed. A fresh coat of paint can breathe new life into your fence.
Rust Prevention: Metal fences can be prone to rust. Regularly inspect them for any signs of corrosion and apply rust-resistant coatings to prevent further damage.
Maintenance products are essential for keeping your garden fence in top condition. Gilks offers a variety of eco-friendly stains, protective coatings, and cleaning solutions to make this task easier for you.
So, there you have it – everything you need to know to get started with your garden fencing project. While it can be tempting to cut corners to save time and money, remember that the longevity of your fence is the ultimate goal.
And remember, Gilks is your trusted partner in this journey, offering an extensive range of supplies and professional installation services. So, let's get started on transforming your outdoor space into a haven of beauty and functionality. It's time to take your garden to the next level!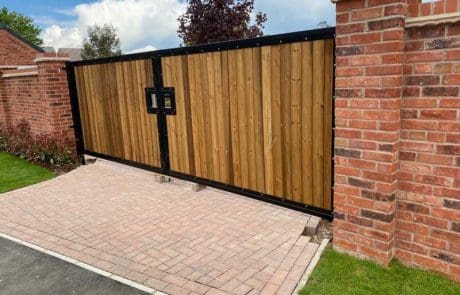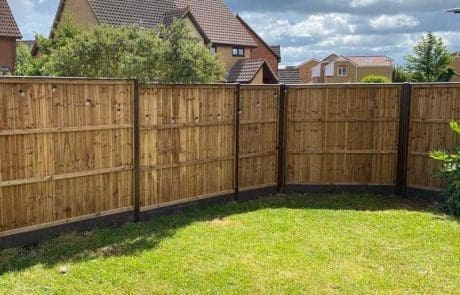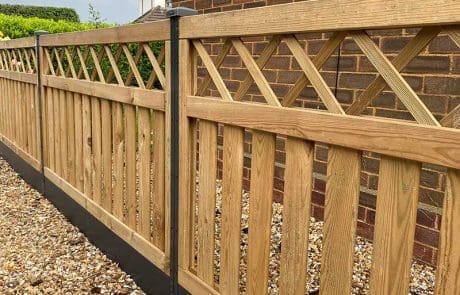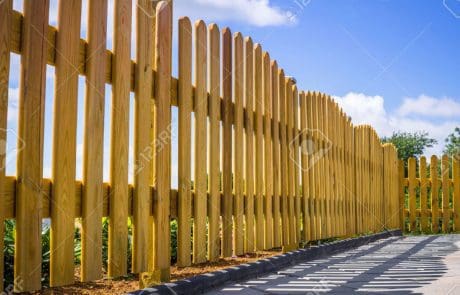 TRUSTED PARTNER for all your fencing needs.
EXTENSIVE EXPERIENCE in the industry
SKILLED TEAM excels in turning your fencing ideas into stunning realities, whether for residential or commercial projects.
QUALITY CRAFTSMANSHIP is prioritised using premium materials to ensure your fence not only meets but exceeds your expectations.
YOUR SATISFACTION IS OUR TOP PRIORITY and we work closely with you to tailor solutions that align with your unique requirements.
FULLY LICENSED AND INSURED so you can have peace of mind throughout the project.
OUR COMMITMENT to timely completion, transparent communication, and competitive pricing makes us the ideal choice to transform your fencing dreams into a beautiful, functional reality.